Data scientists on the UK's biggest property website have recently revealed that on average 8:48pm on a Wednesday is the busiest time for people home hunting. This popular period further peaked across 8pm till 9pm on Wednesday, with the quietest hour being 4am on a Monday. But it doesn't stop there! Read below for more facts about the property market.
---
December is the quietest month for house-hunting.
With Christmas around the corner, and the first winter weather ensuring the mornings are brisk and frosty, its understandable why people aren't eager to move home. So, whilst the nation may be distracted by turkey and carollers, it doesn't take long before people start opening their phones and get searching once again.
House Hunters are always ready, with a 200% increase of searches between Christmas Day & January 2nd.
Website traffic on property portals has been reported to skyrocket by a massive 230% between these two dates, as people get festivities out of the way and turn to more important things for the New Year. Are you thinking about selling and not on the market yet? Well, don't miss out on that considerable boom by waiting around! Get yourself ready to go live, and market your property the best way possible with our Virtual Tour.
Get a free valuation on your home now!
Many House Hunters Tend to be Distracted, make sure you stand out.
Duel-screening during the evenings is a trend of the nation, with people finally sitting down to relax in front of the TV and at the same time opening their mobile phones. Your property needs to stand out now more than ever and ensuring that your property marketing is top notch with high end photography is the ideal way to make sure that happens.
The name of a house has more influence than you'd think…
For example, a house with yellow in its name is likely to sell for less than 36% than any other colour. But one with white in its name sells for 36% MORE than any colour! It probably has more to do with the property itself, but it does make you think…
House Prices are flexible but continuing to improve.
With politics getting in the way and an uncertain market, you'd have thought house prices would've have maybe gone down or perhaps stopped improving. However, detached homes have seen an increase of 3% despite the buoyant market, with flats improving by 6% due to a vibrant rental market! This is good news for those looking for their next step up onto the property ladder, as that apartment continues to increase in price.
A GARAGE sold for £251,000, more than the average UK home.
A double garage unit in Highgate, North London was sold for over quarter of a million pounds at auction, based upon a guide price of only a third of this amount in 2013. At the time the average house cost was only £169,624, which shows how eye-wateringly high this simple double garage sold for.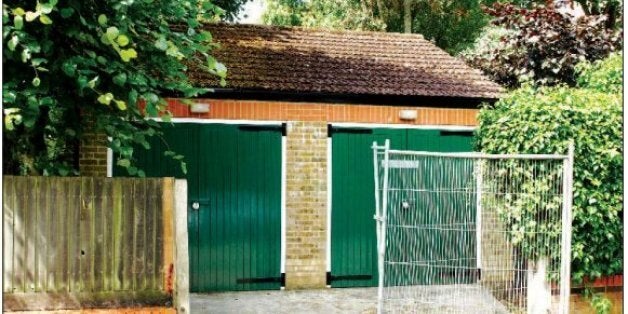 The potential buyers of some houses for sale legally need to be told if they're haunted!
Well, not in the UK. But if you're looking for homes in the New York State area, legally you're obliged to inform the buyer if the property is haunted. Of course, there isn't any scientific way to disclose that fact, but if there is any belief that it may be you'll need to tell the buyer.